If It Flies…VREF Can Value It!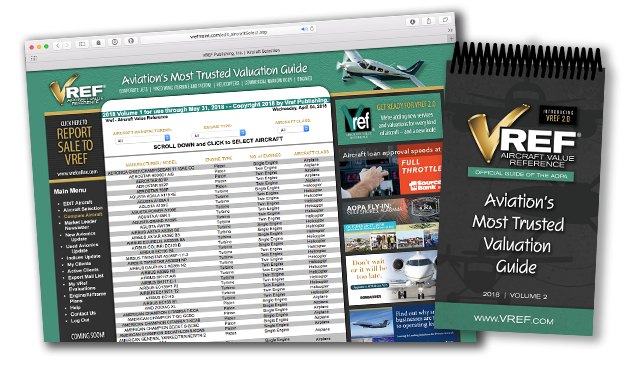 Since 1994, VREF has been Aviation's most trusted source of aircraft values. VREF is the official value guide for AOPA, and every major lender in the industry.
VREF is for aviation professionals that rely on independent and unbiased values whether they are an accredited appraiser, a pilot, a broker, bank, or flight department manager.
VREF Online offers subscribers access to a complete database of aircraft, including all piston fixed wing, all turbine and turbo-prop fixed wing, turbine and piston helicopters, commercial narrow body fixed wing, and coming soon a stand alone engine guide and UAV Guide. Everyone involved with aircraft transactions should subscribe to VREF Online.
VREF Appraisals provides comprehensive valuations to determine an aircraft's Current Market Value and/or Forecasted Residual Value, giving our clients accurate figures and projections. Over the years, VREF and its staff have appraised several thousand aircraft, individual and fleet, with values in excess of 300 Billion Dollars. In addition to monitoring and appraisals of Commercial Jets, Regional/Commuter and Executive/Business Aircraft, we also specialize in Engines, Spares, Inventories, Support Equipment, Fixed Base Operations and Antique or Museum aircraft and artifacts.
VREF Verified is an on-demand opinion of value and was created to assist our subscribers with complex aircraft valuations, for example: refurbished trainers, remanufactured aircraft, heavily modified aircraft, conversions, and aircraft with a small fleet size or for aircraft that might be out of the knowledge base of the professional. VREF Verified provides a comprehensive evaluation based on the aircrafts actual component status and installed equipment and is returned to the subscriber "Stamped" and verified the same business day.
VREF Expert Witness and Legal Services offers Litigation and Expert Witness support based on 3 decades of expertise and over 50 cases in Federal Court. VREF provides superior investigative skills, in-depth knowledge and expertise, myopic focus, and attention to detail. VREF legal experts have never lost a case, our industry leading training and experience will provide you the utmost confidence in VREF's ability to handle all types of legal matters. Services include deposition and deposition support, consulting witness, and testifying in court. Simply stated, VREF is the most credible source of aircraft valuations. Our appraisers have testified in United States Federal Court, are trusted by numerous Aircraft Manufactures, Banks, and the leading law firms in the United States.
We made the switch to VREF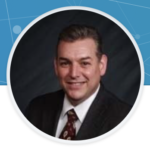 After 30+ years with the Bluebook I have decided to switch over and use your services.
An Essential Tool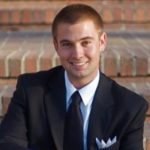 VREF is an essential part of our daily work in the aircraft sales and consulting industry. Their ability to provide up-to-date and practical real world information within our target aircraft segments allows us to help guide our clients on finding the best value for their aircraft listing or acquisition project.
An Accurate and Reliable Source

I have been completing aircraft appraisals for Individuals, Corporate Flight Departments and others for over 40 years. In the last 20+ years I have relied on and included VREF data and information in almost every report I have written. I find it an accurate and reliable source of value information and look forward to the new data that will now be provided, making an already excellent product even better.
Reliable and Up To Date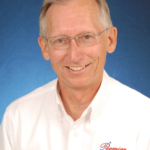 Generating accurate and reliable valuations for ourselves, our customers and bankers is essential to our business. VREF's new management is doing a great job listening to their customers and to providing more useful and accurate information to support that need. Keep up the good work.
I am delighted that VREF is adding, and delivering Superior Data, and Information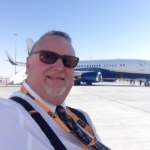 I have been using multiple aircraft value publications since the 1980's, and I have never seen any of these publications, until now (specifically the VREF) actively attempting to overhaul the amount, accuracy, and format of the data that it reports to its subscribers. It has been my experience that this type of publication usually always – over time, removes data, drops specific makes, and models, and just overall reduces the information that it provides to subscribers. Yes, new makes, and models get added as they are sold as new deliveries, but I have never seen an aircraft value publication go to the lengths that I am seeing VREF attempting to achieve. I am delighted to be a subscriber of VREF.
Vref since inception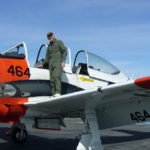 I have been using Vref ever since it started the first publication. Always on top of the market and always right.
VREF = Asset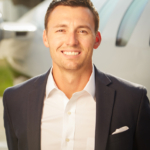 VREF is an asset to Oshman Aviation that is used daily for critical up-to-date valuation data. Whether we are valuing a trade-in, conducting an appraisal on behalf of a client, or studying market trends, VREF is our trusted tool. There's no competition to to the accuracy and service VREF provides to our industry!
Excellent Service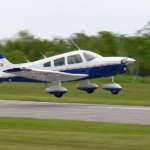 Using Vref was simple, fast and helpful. The information provided is essential in sale or acquisition of an aircraft. I would use again.
Already great, and getting better and better each day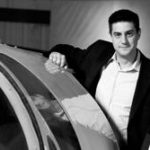 We have used Vref for years as our primary valuation reference. Since Jason has taken over, the power and information of Vref has improved substantially. I have found the information more accurate to the current market with regular updates. This is extremely important in today's economic environment. Vref has also expanded the types available and added indexes which has been extremely beneficial. Our firm will continue to use and support Vref moving forward and would recommend this service to anyone looking for valuation support.
Trusted data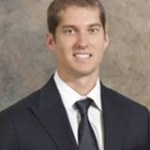 I always heavily rely on data to make key decisions for all things. VREF has over 25 years of proven historical data that I can rely on make key decisions for both myself and my clients when buying or selling aircraft.
The Very Best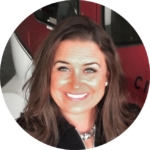 As a subscriber of Vref for over a decade.  I am so happy to give our sales data to a team that understands and appreciates its value. We are happy to be a small part of making this the very best value software in the industry.  We are excited to see the direction that Jason and team will lead Vref in the future.
The Vref database is an essential resource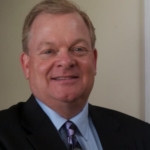 The Vref database is an essential resource for supporting the activities of the Business Aviation Specialty Group at Bank OZK. This database supports a variety of departments including; Sales, Asset Management, Underwriting, and Portfolio Management.
Our sales team uses the data when interacting with prospects and clients. The Vref data provides a "value-add platform" creating a consulting relationship and not a commodity discussion. Our Asset Management team uses the database to analyze specific airplanes supporting our sales and their marketing activities. Using the database supports their efforts to present financing terms that protect the client from unforeseen economic and valuation risks. The Underwriters, in concert with sales and asset management departments, present credit memos that are technically accurate with confidence and authority. Having access to the Vref data gives the underwriter the visibility to identify potential risks with the airplane loan.  The Portfolio team uses the database to managing the performance and concentration issues. By using Vref they can analyze specific aviation risk and protect the portfolio by making adjustments to the diversity of airplanes entering into the mix. These activities would not occur without the support of the Vref database. 
Our goal is to provide accurate data to our clients so they can make informed decisions without taking unnecessary financial risks. Vref is a strategic product supporting our markets and the industry at large.
We recommend this product without hesitation.
THE source for unbiased information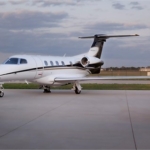 When our company was selling an aircraft and buying another, VRef was instrumental in determining fair market value for both and determining the outlook for value retention going forward. We will use them again and I would highly recommend them to anyone who may be in the market, or has the need to track such.

Just a Few of The Clients We Serve